Canon LBP-6030W Printer
imageCLASS LBP6030w
Great performance and small footprint with wireless connectivity
Compact and efficient, the LBP6030w is designed to help save space and perform high-speed print jobs, with low energy consumption. Set up wireless printing effortlessly with the WPS button.
·Sleep mode and Auto Shutdown feature
·Print speed (A4): 18 pages per minute
·Canon Mobile Printing enabled
Rs.12,513.00
Rs.13,995.00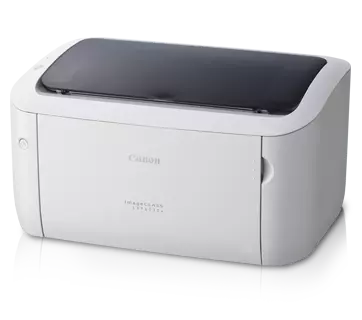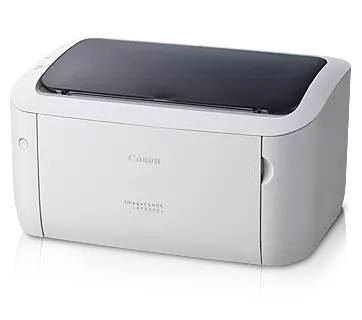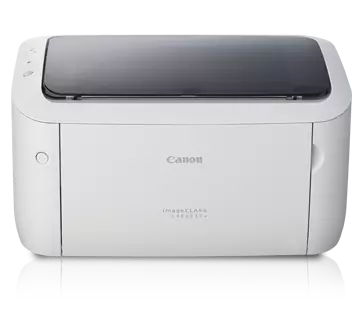 Print
Printing Method Monochrome Laser Beam Printing
Print Speed A4: 18 pages per minute
Letter: 19 pages per minute
Print Resolution 600 x 600dpi
Print Quality with Image Refinement Quality 2 400 (equivalent) × 600dpi
Warm-Up Time
(From Power On) 10s
First Printout Time (FPOT) 7.8s
Recovery Time
(From Sleep Mode) 1s
Print Language UFR II LT
Paper Handling
Paper Input (Standard)150 sheets (based on 80g/m2)
Paper Output 100 sheets (face down)
(based on 80g/m2)
Paper Size A4, B5, A5, Legal*1, Letter, Executive, 16K, Envelope COM10, Envelope Monarch, Envelope C5, Envelope DL
Custom: Width 76.2 to 215.9mm x Length 188 to 355.6mm
Paper Weight 60 to 163g/m2
Paper Type Plain paper, Heavy Paper, Transparency, Label, Envelope.
Connectivity and Software
USB Interface USB 2.0 High Speed
Network Interface Wi-Fi 802.11b/g/n (WPS Easy Set Up)
Network Protocol Print:
LPD, RAW, WSD-Print
Management: SNMPv1, SNMPv3, SLP
TCP/IP Application Services: WINS (IPv4), DHCP, BOOTP, RARP, DHCPv6 (IPv6), Auto IP, mDNS, DNS, DDNS
Network Security WEP, WPA-PSK(TKIP/AES-CCMP), WPA2-PSK(TKIP/AES-CCMP)
Mobile Print Canon Mobile Printing
Compatible Operating Systems*2 Win 8.1 (32 / 64bit), Win 8 (32 / 64bit), Windows 7 (32 / 64-bit), Windows Vista (32 / 64-bit), Windows XP (32 / 64-bit), Windows Server 2012 (32 / 64bit), Windows Server 2012 R2 (64 bit), Windows Server 2008 (32 / 64bit), Windows Server 2008 R2 (64bit), Windows Server 2003 (32 / 64bit),
Mac OS 10.6.x~10.9*3, Linux*3, Citrix
General Specification
Operation Panel 3 LED indicators, 3 Operation Key
Device Memory 32MB
Dimensions (W x D x H)364 x 249 x 199mm
Weight5.0kg (Without Cartridge)
Noise Level*4 During Operation: Sound Power Level: 6.53dB
Sound Pressure Level: 49.3dB
During Standby: Sound Power Level: Inaudible*5
Sound Pressure Level: Inaudible*5
Power Consumption Maximum 840W
Average Power Consumption During Operation: 320W
During Standby: 1.8W (USB connection)
2.8W (Wireless connection)
During Sleep: 0.8 W (USB connection)
1.6W (Wireless connection)
Energy Star TEC
(Typical Electricity Consumption) 0.48kWh/week
Operating Environment Temperature: 10~30°C
Humidity: 20% to 80% RH (no condensation)
Power Requirement 220 - 240V (±10%), 50 / 60Hz (±2Hz)
Toner Cartridge*6 Cartridge 925: 1 600 pages
Monthly Duty Cycle*7 5 000 pages
Recommended Monthly Print Volume 200 - 800 pages